Best Fathers Day Gift Ideas In Las Vegas
Some of the best father's day gifts you can get your dear ol' dad is the gift of laughter, relaxation, peace, and time.
You're probably thinking, what does that even mean? Well, let Gunship Helicopters tell you.
Let's be honest. Your dad probably doesn't need another tool kit, beard shaving kit, or camping supplies, or nail gun this year now does he?
Why not think outside of the box this year. Be creative with your gift giving this Father's Day. Do something that will not only put a smile on your old man's face, but that will also shock him and maybe even make him slightly uncomfortable…
Here are a few Gunship Helicopter approved, Father's Day gift ideas to consider for your old man this year.
Pamper Your Old Man
Bare with us here.
Typically, dads work a lot and hard to provide for the family, right? So most likely, your dad is simply exhausted with work and with life and just needs a break.
Now normally he does this by kicking his feet up, turning on his favorite show, and crackin' open a cold one. So let's put a little spin on this, shall we…
That's right, "pampering" is exactly what it sounds like. We're telling you to take your dad out to get a pedicure, a massage, or even a facial.
While this is quite comical to do and will be one of the funniest things you could ever see your old man do, it's also one of the best gifts you can give your dad. Trust us! He'll actually like it!
Just imagine your dad sitting in a salon chair getting his toenails done!
Men are extremely embarrassed to get things done like pedicures or facials. And if they do get them done, they have to be quiet about it, because their buddies will crack jokes about it for the rest of his life. If a normal salon isn't what you think dad would like why don't you take him to a The Barbershop at the Cosmopolitan.
Shave and a stiff drink at The Barbershop at the Cosmopolitan 
Las Vegas has plenty of salon options for men actually. What's more relaxing than a quality straight-razor shave? How about a shave and a glass of whiskey? Or tequila? Book Dad a shave, cleanup, haircut or any other service at the Barbershop in the Cosmopolitan, and he'll enjoy it with a complimentary glass of Jack Daniels, Johnny Walker Black, Jameson or Casamigos — neat, or on the rocks.
If you want to make a night of it, hang out until 5 p.m., when you can slip through the janitor's door in the back and head into the attached speakeasy lounge
Give Him a Life Experience
What is the one life experience that your dad has probably never had the opportunity to do? Maybe that's skydiving, white-water rafting, rock climbing, scuba diving, swimming with sharks, shoot a machine gun in a helicopter, zip lining, going on a cruise, or even visiting a place he's never been before.
Get the wheels spinning in your brain and come up with an awesome idea for an experience with your dad.
If you don't know, ask your mom. If that doesn't work, subtly trick him into telling you, get him to vocalize some ideas without him even knowing! Find that one thing your dad has never done, and make him do it!
You won't regret this, and trust us- neither will he.
Large spontaneous gestures like these are better than any material item or tool kit you could ever buy him. Get your dad a life experience and forever memory this Father's Day.
Let Gunship Helicopters in Las Vegas treat your Dad to a Life Experience
Shoot an automatic machine gun from a helicopter
The Ultimate Thrill Ride In Las Vegas. We are the ONLY place in Las Vegas where you can shoot from a Helicopter. Take dad on an experience of a lifetime he will not forget.
Gunship Helicopters offers one of the most exciting adventures of all — a true, helicopter door-gunner once-in-a-lifetime experience.
Gunship offers once in a lifetime experience in Las Vegas
For those who are brave enough Gunship flies thrill seekers in its doors-off helicopters.
You will fly over rugged desert terrain dotted with cacti, cows and the occasional human. You will arrive at a remote range on a rugged mountaintop south of Las Vegas.
Once the helicopter has reached the range, shooters (first-timers are welcome) will fire 50 to 52 rounds of ammo; from a M249 SAW belt-fed semi-automatic weapon at a group of brightly-colored targets perched on barren rocks. This is as manly as it gets in our book, and sure to be an adventure of a lifetime he will never forget.
Axe Monkey Las Vegas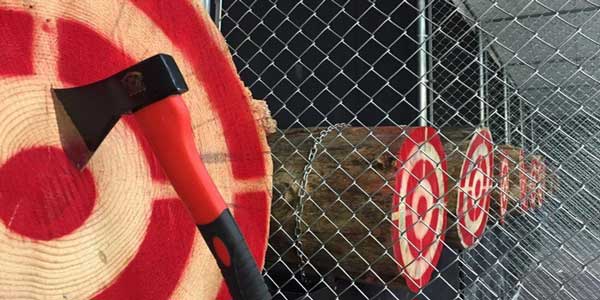 Then, it's time to put your flannels on and burly up – it's time to throw some axes at fresh wood.
Don't worry dad, it won't be like firework cracker incident. Axe Monkey Las Vegas is the perfect activity for the two of you. Sign your waivers, book your aisle and start throwing those axes.
And if you choose to play games, you better let your dad win because he is the king of the court today. Axe throwing too amateur? Ask for the knives and ninja stars for a more manly experience. Seriously, this is so much testosterone we want to pound our chests.
Exotics Racing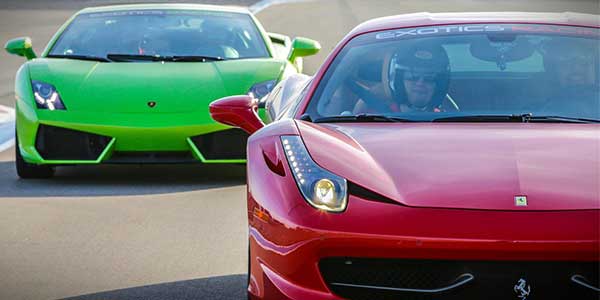 Does your dad have the need for speed? If so, Exotics Racing will soothe his itch for adrenaline. Here's the chance to get your old man behind the wheel of that Ferrari, Lambo or Corvette he's been talking about since he was in high school.
With 1.2 miles of race track to get his "Tokyo Drift" on, your dad is sure to leak oil in all of the right places. And if he doesn't know how to drive a manual transmission, it's no sweat, because all the cars at Exotics have paddle shifters, so they can be driven as an automatic.
For the ultimate thrill rush, strap him into the passenger seat to ride along with a professional driver. If you gift him this experience, it might not be a bad idea to grab an extra pair of adult undies too. You know, just in case. 
Finding a good gift for dad

After all the things we put our dads through (we're still sorry about that firecracker incident), they deserve the best.
But that's the issue, finding a good gift for the old man is probably just as hard as raising a kid. Ok, maybe that's a stretch, but finding a quality gift for dad is no small feat.
The silver lining in this is that no gift beats spending quality time together, especially when there are some cocktails involved.
Velveteen Rabit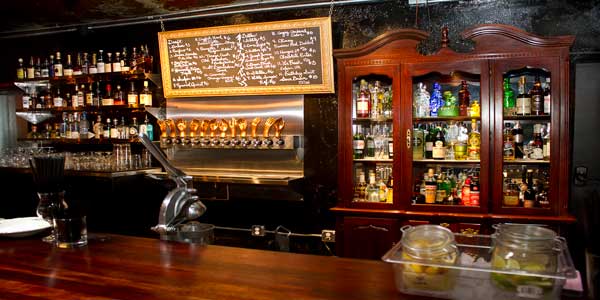 If your dad is like ours, he's a whiskey fan. And a favorite spot of ours, Velveteen Rabbit, is a go-to spot in Vegas for whiskey. They have an impressive selection of fire water and their bartenders know how to whip up a legit concoction or two.
If dad is a beer guy, Hop Nuts Brewing is the place to go. Just a block away from Velveteen, in the Downtown Arts District, Hop Nuts is the perfect place to enjoy some small-batch craft brews while reminiscing about the past.
Cheers to the dads of the world
We put our dads through a lot over the years. Seriously, how many times have we left the lights on while no one was home, gone over the family's not-so-unlimited texting plan or added water to his missing vodka collection while growing up? Seriously, we owe the man way more than a handshake and an off-brand tie. Cheers to the dads of the world, we hope you enjoyed our list of top things to do in Las Vegas on Fathers Day.